Vanessa wrote:
"I did not know what to expect while traveling to Varese. However, I can tell you that this weekend did exceed all my expectations! It was a wonderful experience to be able to share our common passion for aviation with people coming for so various horizons and countries... I did learn a lot from all of you!"

I could not say it in a better way. My personal peak adventure was my first flight o­n a light airplane, Cessna.
I have to admit that I was afraid but I had to try in spite my fears.
I was so happy to see that Luca "Fish" was my pilot. It made me feel more relaxed and comfortable. The airplane contains four people. I sat in the front seat (Karen and Michael sat in the back seats).
On the way to the ramp to take off, I realized there was no way back. I sat and tried to remain calm (but inside… "Mamma Mia"….).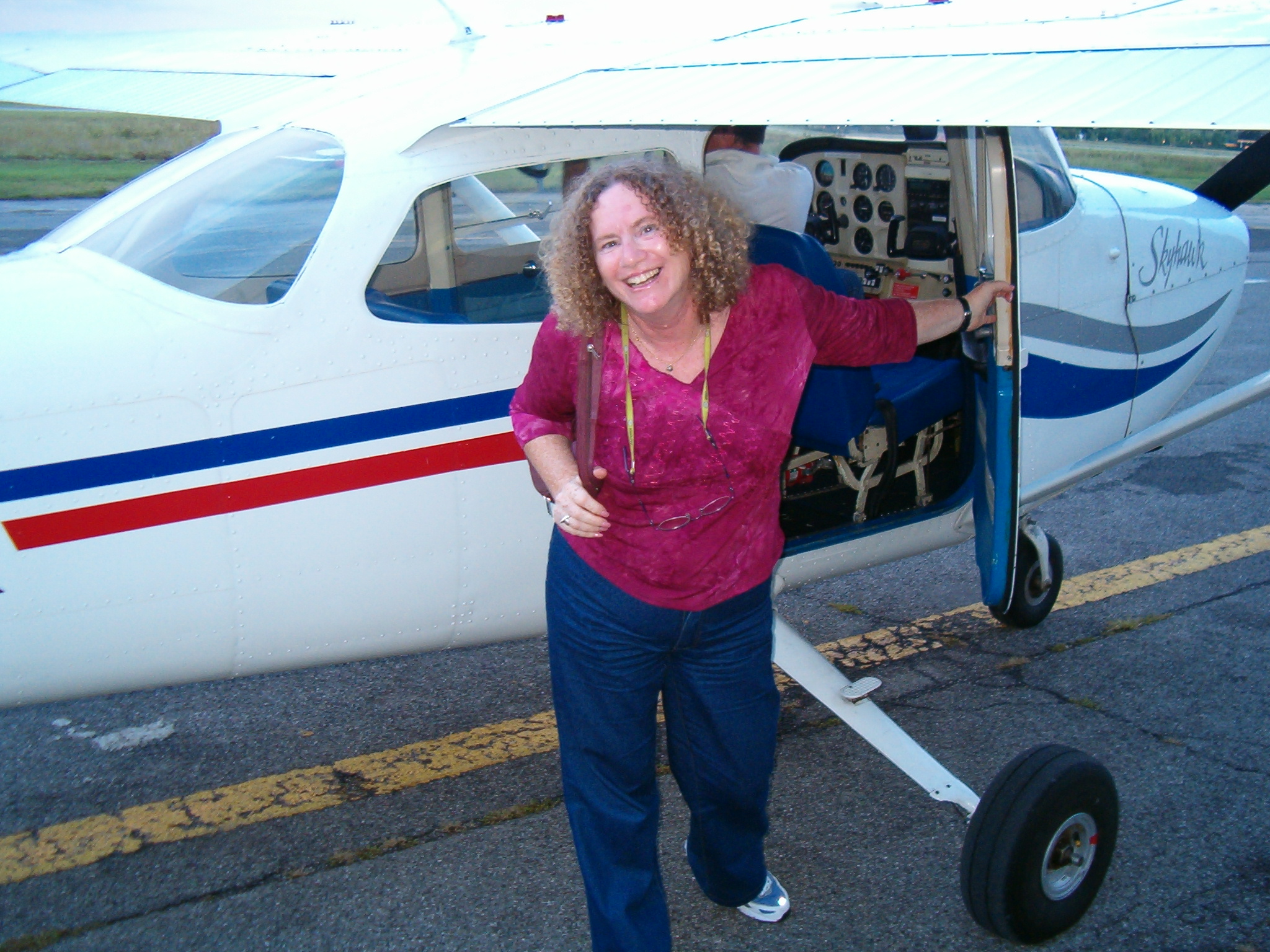 The airplane went in the air. I cannot describe the feelings I had. I felt so light like a bird. I was speechless; I could not talk seeing the city from above. The view was breathtaking. We flew over the airfield for about 30 minutes. This was the most remarkable part of my trip to Varese, I felt like a child after winning the big prize.

Thank you for letting me have this wonderful experience, Michelle, Luca S., Luca P. and plane I-CCAQ.

In the picture, it is I stepping out of the plane after my first flight.

Gaby Shaked, Israel